Ok, first, exciting news --
I GOT A RAISE!
Ok, it's not a CRAZY huge deal, or anything. But it literally came out of nowhere, with no explanation, and for no real reason.
Therefore
I got a raise for being
AWESOME.
Do you know who else is AWESOME?
Beckie.
She is a radically cool girl who I love to follow
and she apparently loves to give me awards.
I'm not complaining.
Beckie gets two thumbs up
for being an incredible, honest, optimistic blogger
with fantastic writing.
Now I have to pick five people to pass it on to.
1. Beckie!,
Turn For the Nurse
- How could I NOT?! It a matter of minutes, she's become a force in the Milspousey Community. She truly is a beautiful writer and a passionate person.
2. Annoyed Army Wife,
The Annoyed Army Wife
- She's basically on
everybody's
list, and it's for a reason. She doesn't pretend to be anything she's not. And she is exactly as advertised - an annoyed army wife.
3. Jessica,
Lowe Family News
- I enjoy her stuff since she's uber funny, and she's legit. Need I say more?
4. The Lady,
No Model Lady
- Class, Class, Class, Class, Class, Class, Class, Class, Class, Class, Class, Class, Class, Class, Class, Class, Class, Class, Class
And Last Only on the List, but Certainly Not In My Life
5. Heather,
Altogether Heather
- because she has written some truly
poignant
blogs on all aspects of military life, and because she stands up so strongly for what she believes in. And also because I love her. Love Love Love!
Ok. Done!
...I'll let them know how awarding I was tomorrow.
Finally! I shall participate in....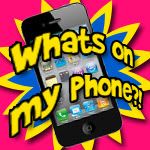 I'm pretty excited, so let's go!
Oh, yeah, and link up and stuff...
So, this is a very fun part of my job at the salon.
I flip through the fashion magazine and censor all the naughty bits.
If you don't know Nancy Kwan, you SHOULD.
This is a photo I took as I was watching Flower Drum Song last night, so I could show Zee what she was missing out on by not liking "old movies." ;) tee-hee
This is the dress I was wearing on the day Zee first emailed me.
I tend to get a lot of compliments when I wear it.
The view from my apartments.
No biggie.
Zee got feisty and put this on her Amazon Wish List. Oooooh, yeah. You're reading the word "Lesbian" all right. Haha. Most of them are lame "Tell your partner how much you love them" bullshit, but a few are decent... ;)
Aaaaaaaaaand DONE! Have a FABULOUS Day/Night!